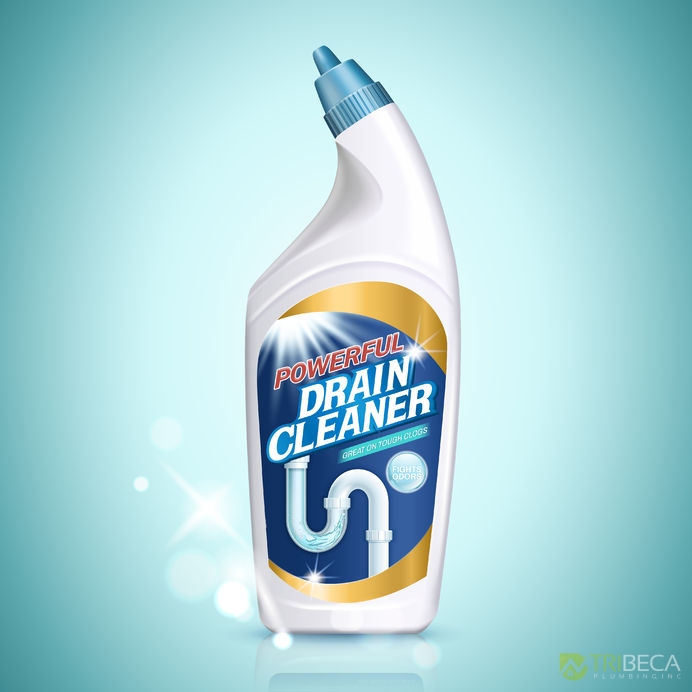 Are Drain Cleaners Good at Cleaning Drains?
Our drains work overtime when it comes to the things it does for us. Plumbing drains allow wastewater, waste, and liquids to be removed from our homes, so it is an important aspect of our plumbing. Because our drains come into contact with hair, food particles, soap, and more, drains can become easily clogged. Some clogs are bigger than others and will continue to get bigger and more persistent. The reason you want to take care of clogs before they become too big is that they can cause bad odors in your home, it can create dirty water, poor drainage, and leaks. In order to prevent these things from happening, homeowners tend to buy a bottle of chemical drain cleaner and hope that it removes the clog.
What is drain cleaner? Drain cleaner is a liquid that is used to clear out clogs in drains and pipes. People also refer to plungers and snake augers as drain cleaners, but the most common drain cleaner is a chemical cleaner. Because a drain cleaner is chemical based, a lot of people tend to ask, "Do Liquid drain cleaners damage pipes?" The answer is yes. The reason that drain cleaners can damage pipes and drain is because of the ingredients, which typically use hydrochloric acid, sulfuric acid, and sodium hydroxide. These ingredients can clear away a clog in your drain and pipes, but they are also going to create a lot of heat in the process, which will damage the drain and the pipes. So next time someone asks, "Are Liquid drain cleaners safe for pipes?" you can confidently tell them that they are very caustic to pipes and drains. The best thing you will want to do is get professional drain cleaning service.
What is the Best Home Remedy for Clogged Drains?
Clogs can be very annoying, as they can cause water to pool in your showers and sinks. If you have a clog but you know chemical drain cleaners are bad, is there a do it yourself drain cleaner? There are actually a lot of DIY drain cleaners that people can make at home to try to get rid of a clog. The most common cleaner that is used to remove is a clog is combining vinegar and baking soda. You use 1/2 a cup of vinegar and 1/2 cup of baking soda and pour it down the drain, then let it sit for an hour. Once it has set for an hour, you will pour boiling hot water down the drain. Other DIY methods that are popular to use are
Baking soda and lemon
Baking soda and salt
Baking soda, salt, and cream of tartar
Salt, borax, and vinegar
All of these methods suggest letting the mixture sit in the drain for an hour and then wash it away with either boiling water or hot water from the tap. While these are very popular forms of drain cleaning services you can do on your own, they aren't exactly effective in keeping them from coming back. Sure it can remove it for a while, but it doesn't really get rid of the underlying problem. The best way that you can prevent clogs, as well as remove clogs for good, is by getting drain cleaning service from a plumbing company. A plumbing company has the equipment and knowledge to remove the clog and make sure that it doesn't come back.
What is a Drain Cleaning Service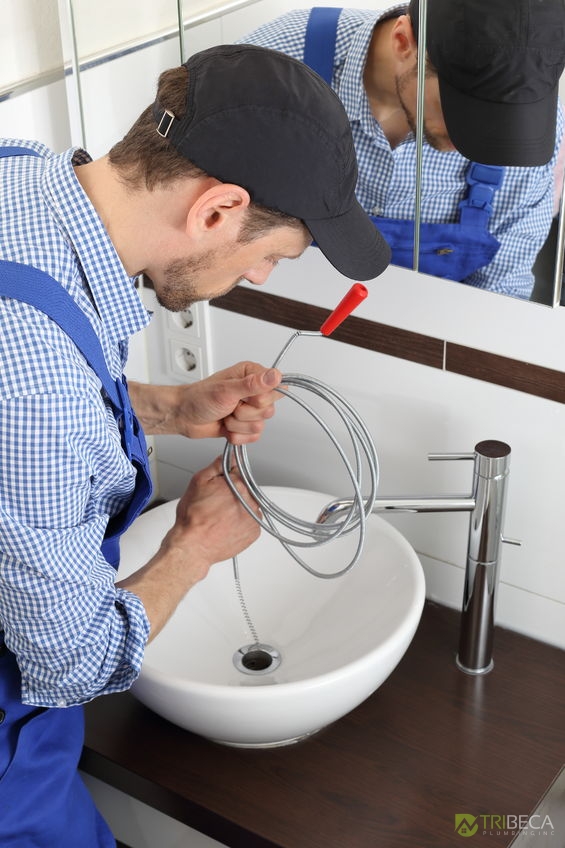 Best Type of Drain Cleaning Service
Many people who have clogs and need them cleaned out are always curious about drain cleaning service. Professional drain cleaning service is when a certified plumber comes and cleans your drains. They are able to clean your sink, bathtub, shower, outdoor drain and any drain that needs to be cleaned. This type of cleaning service is so effective because of the equipment that is used throughout the process. Depending on the methods that are used to clean your drains will depend on what kind of drain cleaning equipment is used. One of the best machines that are used for drain cleaning service is hydro jetting. But what is hydro jet drain cleaning? Hydro jetting is the use of a powerful hose that will blast water at a very high pressure.
The reason hydro jetting is so great is that it doesn't just remove clogs, it keeps them away. Chemical drains cleaners plus DIY drain cleaners will never do that–only expert drain cleaning service like hydro jetting will make sure that the clogs are gone and that they stay gone. If you are experiencing issues with clogs in your drains, you can call Tribeca Plumbing, Inc. for hydro jetting in Dallas, TX. Hydro jet equipment can be rented or bought, but you wouldn't do your own infrared moisture detection in Austin, TX, so why do your own hydro jetting? Our plumbers have the skills and experience to use hydro jetting equipment and ensure the clog is gone. Call us at (214) 402-5454 for more information about our drain cleaning service cost.