About Tribeca Plumbing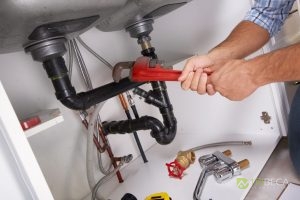 At Tribeca Plumbing, Inc., we stand by certain principles: honesty, reliability, and dedication. We will always be honest about our prices and services; we will always be there when you need us. We are dedicated to delivering the best possible plumbing services to our customers. Those have been our principles from the very beginning and will continue to be for years and years to come. If you're looking for a plumbing company in Dallas, TX that is able to provide repairs and installations to any plumbing system, give us a call at (214) 402-5454 today! We promise we will provide plumbing services that are affordable and long-lasting.
We understand that sometimes plumbing can become unreliable and that's why we offer a very valuable service. Our plumbing contractors provide emergency plumbing service 24/7. Whether your drain is clogged on a Sunday or your toilet is broken on Christmas day, we are here for you no matter what. In order to deliver quality plumbing services, we do two things: we hire plumbers that are licensed and are up to date on plumbing codes and procedures. We use state-of-the-art plumbing tools and equipment to repair and install any plumbing system. If you need a plumbing company to provide residential or commercial plumbing, the plumbers at Tribeca Plumbing, Inc. can handle it; no job is too big or too small for our plumbers. If you're needing plumbing repairs and installations in Dallas, TX, call us today at (214) 402-5454. For honesty, reliability, and dedication, you can always count on us for your plumbing repairs and services.