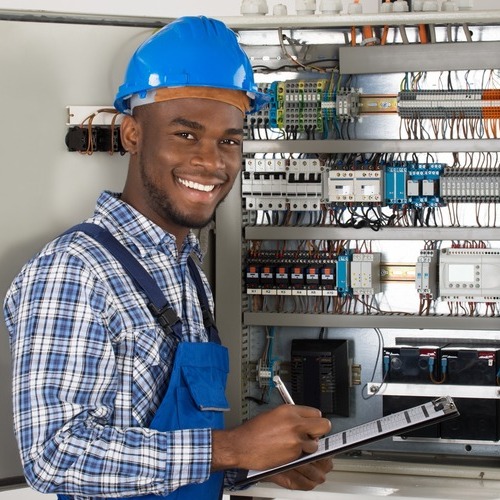 Professional Inspection Services
Safety is vital when it comes to electricity. If you're worried about problems with your electrical services and want an electrical inspection in Dallas, TX, make sure to look to the professionals at Tribeca Plumbing, Inc.
Our fully licensed and insured electricians are highly trained and experienced and they know what they're looking for when it comes to electrical hazards. Whether you want us to check out the wiring in an older home or inspect a new one before it goes on the market, our professionals are thorough. We'll get every detail down. Schedule an inspection today by calling (214) 402-5454.
Our Electrical Inspection Services
Our electrical inspection services are trusted because our clients know we value safety first in everything we do. No matter whether we're installing track lighting or repairing an outlet, you can rest assured those installations and repairs are safe.
Why Get an Inspection?
If you have an older home, safety is certainly a good reason to get an inspection. Older codes and standards might not be up-to-date with current standards, and our inspectors will find out what wiring or appliances might need to be updated or what hazards might be present that need to be repaired.
When we provide inspections, we check everything thoroughly. Some of the checks we make include:
Fire safety issues
Checking ungrounded outlets
Testing switches, panels and circuits
But, you also want to get an inspection anytime you plan to upgrade your system. If you're adding new lighting or installing a new appliance, you'll want to make sure the current electrical system can handle the upgrade.
An electrical inspection will ensure your home is safe and that your electrical services are running as efficiently as possible. All this in the long run can save you money in repair costs and utility expenses.
Give Us a Call Today
Want to check the safety of your electrical system? Let the experts at Tribeca Plumbing, Inc. provide you with an electrical inspection in Dallas, TX. Set up a service call today by dialing our office at (214) 402-5454.