Trenchless Sewer Repair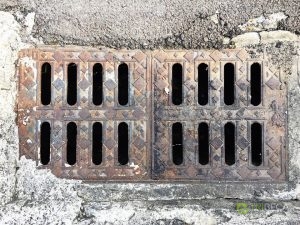 Sewer repair and traditional trenching is a major plumbing project, and the expenses can quickly add up. However, trenchless sewer repair can save you up to 50 percent, and the less invasive process will leave you with less cleaning up to do afterward. Do you need trenchless sewer repair in Dallas, TX? Call Tribeca Plumbing, Inc. at (214) 402-5454.
What is Trenchless Sewer Repair?
Traditional methods of sewer repair are costly and disruptive, requiring a trench to be dug through your yard to the street. Sometimes this involves tearing up public property such as the sidewalk or road in front of your house. If you need to repair your sewer line but want a more affordable and less messy solution, consider trenchless sewer repair.
There are two methods of trenchless sewer repair: pipe bursting and pipe lining. Pipe bursting involves pulling a new pipe through the old one, leaving to old outer pipe to burst and break apart naturally. Pipe lining uses a flexible tube to leave a resin deposit inside the old pipe, creating a new, seamless, non-corrosive pipe.
Both are far less disruptive and can cut the cost of sewer line repair in half. In order to determine which method will work for your property, one of our plumbers will conduct a thorough inspection. We can provide you with a sewer camera inspection so you can see exactly what's clogging up your pipes. Sewer lines are prone to damage from tree roots and clogs, especially if your pipes are beginning to age.
Professional and Affordable Sewer Repair
Tribeca Plumbing, Inc. is proud to specialize in trenchless sewer repair, providing you with a high-quality, affordable option for sewer line repair. If you notice any signs of sewer line damage, give us a call right away! The sooner the problem is addressed, the better. You don't want to neglect a problem with your sewer line or you could end up with a catastrophic, dangerous situation.
Are you looking for trenchless sewer repair in Dallas, TX or the surrounding area? Call us today at (214) 402-5454.