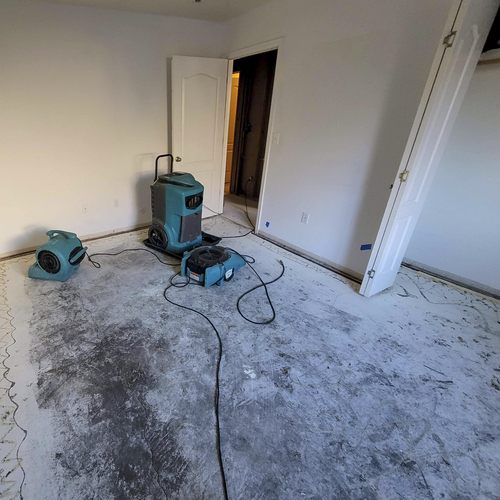 Sewage Cleanup Professionals
Sewer line breaks or blockages create a hazardous mess, a mess that needs to be cleaned up quickly. Any sewage spill constitutes an emergency, and you can reach Tribeca Plumbing, Inc. 24/7 for sewage cleanup in Dallas, TX and surrounding communities. Experienced professionals, we offer a full range of water damage restoration services. When you need a prompt response, give us a call at (214) 402-5454.
Our Sewage Cleaning Services
You never want to hesitate when it comes to getting sewage cleanup for your home or business. By waiting, not only are you risking further damage to your home, but you are also risking your health and your family's health as well. The experienced and professional team at Tribeca Plumbing, Inc. knows how important it is to get sewage removed as soon as possible. We'll always respond quickly and work quickly to get the sewage cleared out from your home or business.
How to Stay Safe With Sewage Backup
Whenever you have a sewage backup, you'll want to avoid exposure to the waste-tainted water as much as possible, making sure especially to avoid contact with your mouth or exposed skin. You also want to get any children, seniors, or pets away from the area as soon as possible to keep them safe.
Our licensed and insured emergency restoration response team will act quickly when they arrive to provide the sewage cleanup you need and get your home back to normal. Depending on the severity of the damage, any restoration service can take anywhere from a few hours to several days. However, you can count on the fact that we will work as quickly as possible so you can get back to enjoying life without the disruption and damage caused by the backup.
We'll make sure your home is restored back to the point before the damage occurred. You'll also find our prices are very affordable.
Give Us a Call Today
When you have a sewage backup, you need to act fast. Tribeca Plumbing, Inc. is the team to call for fast, reliable, and expert sewage cleanup in Dallas, TX and surrounding communities. We are available 24/7 for emergency services. Call us today at (214) 402-5454.