Plumbing Emergency Services in Dallas, TX
When it comes to our plumbing, it can be a little unpredictable. Our plumbing systems can turn on us in an instant, leaving us with a flooded bathroom or burst pipe on a Sunday afternoon. A plumbing emergency is never convenient and you can't wait a few days for a plumber to show up. Fortunately, Tribeca Plumbing, Inc. has the answer. We offer emergency service twenty-four hours a day, seven days a week. We know how stressful and overwhelming a plumbing emergency can be, so we are here to make the process as painless as possible. If you need emergency plumbing in Dallas, TX, give us a call right away at (214) 402-5454!
Superior Emergency Plumbing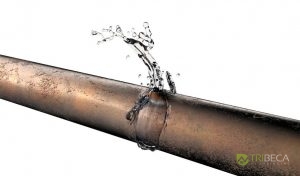 If you're dealing with an emergency plumbing situation, you don't want a plumber who is unable to fix your repairs. We only hire licensed and certified plumbers who are up to date on all plumbing procedures and codes. With years of experience and knowledge, we are able to repair any make and model of a plumbing system that is causing you difficulties. When you choose our plumbing company for your emergency plumbing service, we will deliver same day service, have the necessary tools and equipment, and fix your plumbing issue quickly. We guarantee that we'll get the job done right the first time and have your plumbing systems working more efficiently and effectively than before.
Emergency Plumbing Services We Provide
Drain Repairs
Faucet and Sink Leaks
Garbage Disposal Repairs
Pipe Leaks and Repairs
Sewer Repairs
Slab Leak Repairs
Toilet Repairs
Water Heater Repairs
Let Us Take Care Of Your Plumbing Emergency
Whether you are having a residential or commercial plumbing emergency, our expert plumbers are able to handle any type of plumbing issue you might be dealing with. When you are in the middle of a plumbing crisis, we are here to provide emergency plumbing service that will help you stay calm, while fixing the problem immediately. We never have hidden fees and are up front about the price of our services before we perform repairs. If you are looking for an honest and affordable plumbing company to take on your emergency plumbing in Dallas, TX, give us a call at (214) 402-5454.