Faucet & Sink Services
Faucets are an important part of our plumbing. They deliver water that we are able to drink, clean with, and bathe with. They are even more essential than we give them credit for, so it's important to have a working faucet. However, because we use a faucet every day, they can experience a bit of wear and tear. Luckily, Tribeca Plumbing, Inc. is an expert in faucet repairs. If you are dealing with a leaky faucet or have a worn out faucet handle, our licensed plumbers will be able to fix it. With our skills and years of experience, we are able to repair any make or model faucet that's giving you trouble. If you need sink or faucet repairs in Dallas, TX, give us a call at (214) 402-5454.
Quality Faucet Repairs
Repairing a faucet is not only important to your plumbing, they are also important to other aspects of your life. A faucet leak might not seem like a big deal, but it can cause more damage than you think.
Wasted water: A leaky faucet can waste a ton of water, which isn't great for our environment.
Increase in water bills: Leaky faucets can spike up your water bill.
More plumbing damages: When a sink or faucet leak is not repaired, it can lead to more plumbing damages in the future.
Fortunately, our experienced plumbing company is here to help with your faucet repairs. We understand that repairs are stressful and finding the time to make an appointment can add to the stress. We make appointments that work with your schedule. We will always come prepared with the proper tools and equipment, guaranteeing that we'll repair your faucet or sink quickly and ensure it will work better than before.
Faucet & Sink Plumbing Services You Can Count On!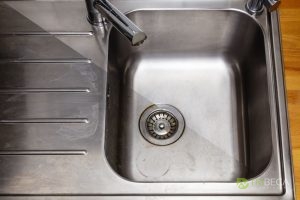 Whether you need repairs to your faucet or your sink, we are the plumbers you can trust! If you're experiencing faucet issues that can't wait, our plumbing company offers emergency service twenty-four hours a day, seven days a week. We want to ensure we are always there for our customers when they need us most. We pride ourselves on being an affordable and honest plumbing company. We will always discuss service costs before we begin repairs, so you don't have to worry about hidden fees or costs. If you need sink or faucet repairs in Dallas, TX, give us a call today at (214) 402-5454.