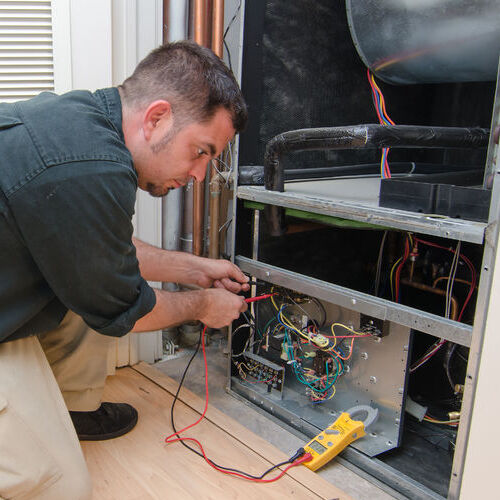 24-Hour Availability
When you switch on your heater to get the icy chill out of your home and nothing happens, who do you turn to? When you need help fast with emergency furnace repair in Dallas, TX, look to the experienced professionals at Tribeca Plumbing, Inc.. Here are some reasons to choose our services:
We're available 24/7 for emergencies.
We're licensed and insured.
We're punctual.
Our skilled technicians will get to you as soon as possible and their repairs will be fast and effective So, don't hesitate to reach out to us when your furnace has stopped working. Get immediate help today by calling (214) 402-5454.
Our Emergency Furnace Repair Services
Tribeca Plumbing, Inc.'s customers know they can trust us for fast, effective emergency furnace repair in Dallas, TX. Not only are our licensed and insured technicians available 24/7 to help you, but they'll also get to you as soon as possible after you call.
Moreover, our technicians know the latest repair techniques and are trained to repair most makes and models of both gas and electric furnaces. Our techs are also honest and dedicated to customer service. We're not going to cut corners and we're also not going to try to upsell you. If all you need is a repair, we're not going to tell you that you need a whole new HVAC system.
You'll also find that our prices are competitive.
Post-Repair Maintenance Services
Once your furnace is repaired, we can help you keep it maintained so you'll stay out of the cold. We can set up a regular maintenance schedule to ensure your furnace is working at peak levels as long as it is needed. Regular maintenance will also uphold warranties on parts and help you keep energy costs down because of efficient operation.
Schedule Us Today
If your heater's broken down and you need immediate help with emergency furnace repair in Dallas, TX, Tribeca Plumbing, Inc. is here to help you 24/7. We'll get to you quickly and deliver fast, effective repairs. You'll be warm and comfortable in no time when you call (214) 402-5454.