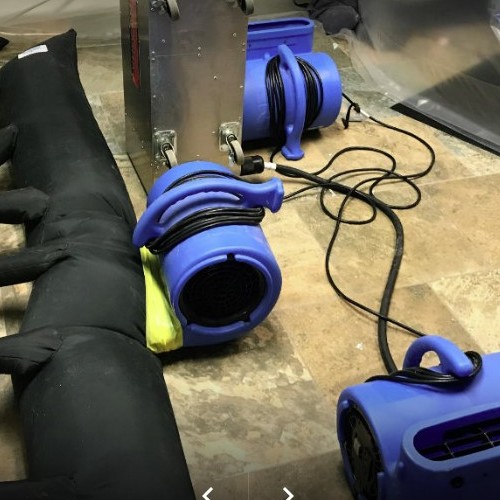 Water Removal Experts
Whether water intrudes from an appliance or pipe leaking or from flooding after a storm, speed is of the essence to remove and dry it. When you need water removal in Dallas, TX and surrounding communities, you can always expect a fast response from Tribeca Plumbing, Inc.. We provide fast, effective water removal and dry-out service around-the-clock. Get help quickly from our team by calling (214) 402-5454.
Our Water Removal and Dry Out Services
Tribeca Plumbing, Inc. understands the necessity of prompt response to water damage. Our highly-trained experts know that water can quickly get absorbed into walls, carpeting, and upholstery, and just as quickly cause wood to warp and flooring to buckle. And it can take less than a day for mold to grow. If you have flood water or sewage leaking, you might also be exposed to health hazards from the pathogens in the water and waste material. That's why we act quickly when it comes to answering service calls for water removal.
Staying Safe When There's Water Damage
Whenever water has intruded into your home, always take precautions around it, especially when it is near electrical outlets and lines. No matter how clean it seems, use precautions as well to avoid any contact with pathogens. Even clean water can be dangerous. Hot water from a burst hot water pipe, for instance, can be scalding. For instance, you may want to wear rubber gloves if you remove any carpeting or furniture or do any sort of clean-up work before we arrive.
Within a short time after we arrive, we set to work with pumps, blowers, and anything else that's required to get the water removed quickly from your home or business. Once we get as much water removed from floors, walls, ceilings, or other areas, we begin the dry-out service, which involves equipment like blowers and dehumidifiers. Dehumidifying the affected area is essential, especially to prevent mold growth. While we work to complete the water removal as quickly as possible, water damage restoration services can take anywhere from a few hours to several days. However, one thing you can count on is affordable prices, no matter how long it takes.
Call Us Today
When it comes to water intrusion, for fast, reliable water removal in Dallas, TX, you can always count on the experienced team at Tribeca Plumbing, Inc. We offer a full range of restoration services and are available 24/7 in emergencies. Get help today by calling (214) 402-5454.