Gas Line Repairs
When it comes to keeping your home or business warm, gas lines are incredibly important. We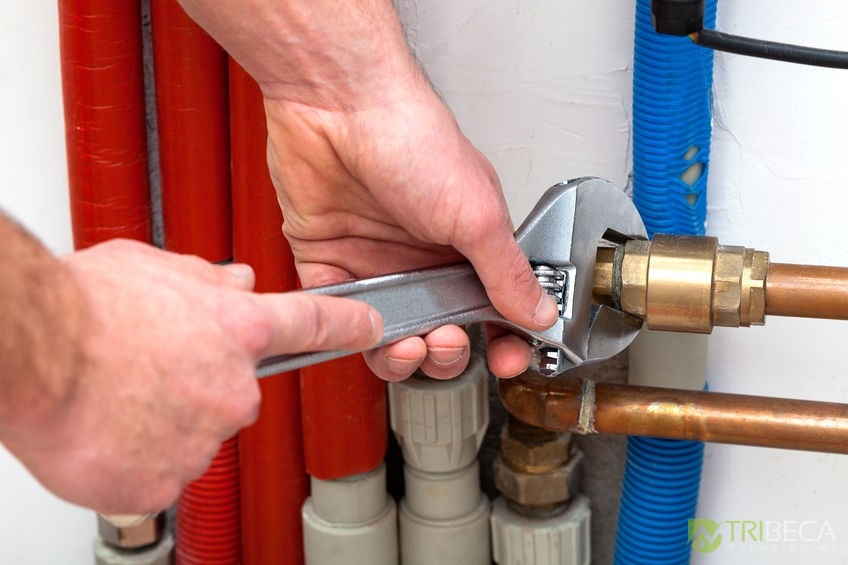 depend a lot on our gas lines to deliver warmth and comfort to our living and work spaces. Whether it be our water heaters or our gas stoves, gas lines are essential to the inner workings of our home. Since gas lines are extremely vital to our plumbing, it's important to keep them in good condition. When you need gas line repairs or maintenance, you can count on the plumbers at Tribeca Plumbing, Inc. If you have a gas line emergency or need residential maintenance, our plumbing company is able to deliver quality repairs and installations that are long-lasting and affordable. If you are looking for installations or gas line repairs in Dallas, TX, call Tribeca Plumbing, Inc. today at (214) 402-5454!
Safe and Dependable Gas Line Services
Over time our gas lines can become corroded and worn due to age and natural occurrence. Waiting until you have a gas leak or other gas line damages can be dangerous. If you are experiencing a gas leak or have found yourself in need of other gas line repairs, we're here for you! We ensure you and your home are protected by providing proper repairs and maintenance. There are a few steps we take to guarantee we can locate your gas line leaks.
We perform gas leak diagnostic tests.
After we find your gas leak, we will use state-of-the-art plumbing tools and equipment to repair your leak.
Gas line leaks can be scary, but our plumbers are here to take the worry away. We will make sure your home is safe and secure while providing repairs and installations that are long-lasting and efficient.
Contact Us Today For Gas Line Emergencies
If your home smells like rotten eggs or you hear hissing noises, call us as soon as possible. Our licensed and certified plumbers will be able to repair the gas lines in your residential or commercial building. Also remember that if you think you're in danger and need assistance right away, Tribeca Plumbing, Inc. offers emergency plumbing services 24/7. We want to make sure our customers can always turn to us when they need immediate plumbing repairs and installations. Do you need gas line repairs in Dallas, TX? Please call us at (214) 402-5454 for the help you need.