Hydro Jetting Service
When it comes to protecting our drains, our first line of defense is drain cleaning. Regular drain maintenance can prevent pesky clogs and slow-moving drains from occurring. Unfortunately, drain cleaning maintenance can be neglected. Whenever drain maintenance isn't performed regularly, it can lead to serious clogs and even sewer pipe blockages. At Tribeca Plumbing, Inc., we want to protect your drains and sewers by offering hydro jetting service. If a clog becomes too built-up with residue, a drain snake might not be able to get the job done. Hydro-jetting, however, can take care of any drain or sewer blockage. We want your drain and sewer pipes to be healthy as possible, so we use hydro jetting to guarantee your clogs are removed for good. If you need hydro-jetting service in Dallas, TX, call us at (214) 402-5454 today!
The Benefits of Hydro-Jetting Service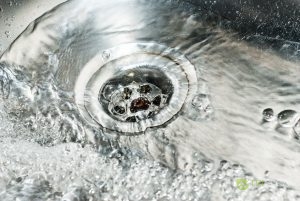 You might be wondering how hydro jetting is different from any other drain cleaning service. With typical drain cleaning equipment, it only goes through the debris to resume water flow. A hydro-jet, on the other hand, will clean out the whole drain or pipe using pressurized water. There are many other benefits to using hydro-jetting services:
Long-lasting
Environmentally friendly
Exceptional cleaning capabilities
Cost-effective
Safe
Our Plumbers not only use innovative tools like hydro jetting but other technologies as well. We use sewer inspection cameras to identify the source of the drain problem. Once we know what and where the problem lies, we'll use the hydro jet to flush out the build-up that is causing clogs and pipe blockages. Without using chemicals, wires, or brushes, hydro jetting is able to break up clogs and remove build-up using only pressurized water. Not only will it remove current clogs, but it can also prevent future clogs from happening, as well.
Hydro Jetting Service From The Professionals
Whether you need commercial or residential hydro jet services, our expert plumbers are here to help. If you have a sewer pipe or drain emergency that can't wait, we have your back. We provide 24/7 emergency service, so you are never without plumbing assistance. We are an honest and affordable company and we will always be upfront with the cost of our services. Never worry about hidden fees when you use our plumbing services. Do you need hydro jetting in Dallas, TX? Call us today at (214) 402-5454.