Plumbing Leak Repair Services
When owning a home, there are several areas that can easily fall off your radar. The most common area is actually your plumbing. Out of sight, out of mind is the best way to describe what happens with most homeowners. You don't notice problems occurring with your plumbing because the vast majority of it is not readily accessible or visible. Because of that, disastrous and catastrophic situations can happen. When you need plumbing leak repair in Dallas, TX, rely on Tribeca Plumbing, Inc.. We can help with just about any plumbing need that you may have. Call us at (214) 402-5454 to get started.
Plumbing Leak Detection and Repair
Regardless of where you are in your home, it is not fun to find water where it doesn't belong. The plumbing in your home is equally both easy and difficult to maintain. That because large sections of residential plumbing are underneath your yard, your foundation, and other areas that are difficult to access. Because of this, it can make leak detection a bit frustrating at times. What's important is staying as proactive as you can. Waiting or ignoring plumbing problems can result in significant damages to both your plumbing and your property. More than that, the average cost for plumbing leak repairs can get up to $500 or more. So much of that can be prevented by paying attention to your home and the way everything operates.
How to Find a Water Leak
There are several things to look for if you believe there is a water leak occurring in your home. Don't ignore problems or wait until it's too late to do something. Otherwise, you risk seriously damaging your home and your plumbing. Pay attention to your water meter because it will let you know what's going on.
Stop Using Water: To find a leak, start by halting all water usage in and around the home. This includes turning on faucets, sprinklers, or garden hoses.
Meter Reading: Once you've established that water is not being used, locate the water meter. On the meter, there will be a window that gauges whether or not there is a leak. There is usually a dial that should remain stationary during normal plumbing functions. If there is a leak, the dial may be moving.
Turn Off Water Source: Now that the water is turned off, actually turn off the source of water to your home. There is usually a shut-off valve in basements or behind garages right next to an outdoor faucet.
Inside or Outside: If the dial remains stationary after the water has been turned off, the leak is more than likely inside the home. If the dial continues to move even while the water is turned off, then the leak is outside the home.
As soon as you know whether a leak is happening inside or outside the home, you can be able to search for the source of the problem. This could be a leaking faucet or toilet. It could be a dripping hose bibb. If you are unable to find the source, you may need to reach out to plumbing leak repair contractors. They can help you find the leaking area as well as complete any plumbing repairs. It's important to stay on top of leaks to prevent serious damages and the need for water damage restoration in Dallas, TX.

Frequently Asked Questions
Who is responsible for a water leak?

It will depend on where the problem is occurring. When a leak occurs between the water meter and the water main, it should be the county's responsibility to repair. If the leak occurs somewhere in your yard, it will more than likely be your responsibility to repair.

Who is responsible for a water leak before the meter?

If the leak happens before the meter, it is the responsibility of the homeowner to make repairs. Usually, these pipes and this stretch of plumbing are under the lawn, which generally means it is not the responsibility of the city.

Is a water leak covered by homeowners insurance?

It depends on what happened. Homeowners insurance will typically cover any damage caused by a leaking pipe if it is sudden and accidental, such as a pipe that suddenly bursts. However, insurance will likely not cover poor maintenance of the pipe that burst.

How do you tell if there is a water leak underground?

If there is a water leak underground there are a few steps to take to find it, especially if you can't visibly the leak. Start by turning off the water source. Once that's done, find the water meter and read it for a leak. There will be a gauge that will indicate what is going on with your water source.

How do you find a water leak?

Start by turning off the water source. Then find your water meter and read the leak meter. There is a gauge that will tell you whether or not there is a leak. You can also do a meter reading, though that may take anywhere between 20 minutes and 2-hours.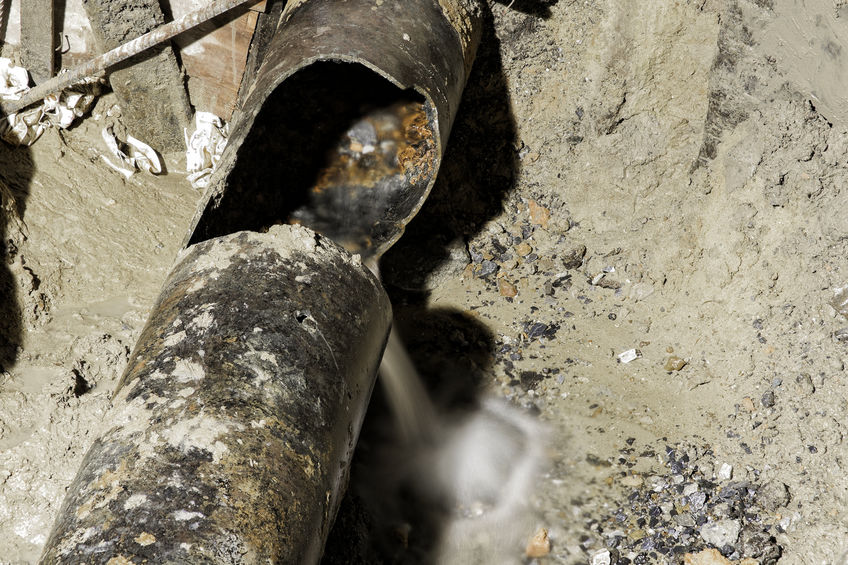 Connect With Us Today for More Information
Trust Tribeca Plumbing, Inc. with all your plumbing needs. Dial (214) 402-5454 to schedule an appointment for plumbing leak repair in Dallas, TX.