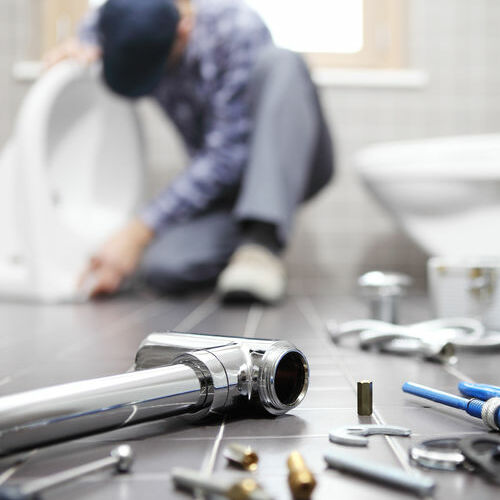 What Do You Need to Install a Toilet?
Toilet repair and installation is an important service that requires tools and materials. But what exactly are the necessary materials? To begin with, brass toilet bolts, caulk, a flexible water supply, plastic shims, a toilet flange, and more are necessary. Due to the fact that toilet installation is a plumbing service, it is important to secure a plumber first and foremost. While some websites claim that installing a toilet can be done by a DIY-er, this is simply not true or safe. In order to make sure that the operation goes off without a hitch, it is critical to secure a certified and insured plumber.
What Does Rough-In Mean for a Toilet Installation?
Are you wondering what a rough-in toilet installation entails? Please review the following bullet points to learn more.
To begin with, the measures for the area must be correct. Make sure that the toilet will fit the space. In order to do this, measure the rough-in size. This is the distance between the wall behind the toilet and the center of the drainpipe or the bolts that hold the toilet to the floor.
This measurement should be done before the old toilet is removed.
You will measure the wall behind the toilet to the center of one of the closet bolts. These are bolts that hold the toilet down.
If your toilet has four bolts, then you can measure it to the center of one of the rear ones. Next, you will measure from the center of the mounting holes to the back of the new toilet you're considering. You will compare these two measurements. If the base of the new toilet is smaller than the distance between the rear bolt holes and the wall, the new toilet should fit.
Do All Toilets Fit the Same?
Are you wondering whether all toilets fit the same? Actually, most toilets will have a twelve-inch rough-in. If you have a toilet with a ten or fourteen-inch rough-in, you should know that these toilets are a little less common. Because these toilets are less common, you won't have as much of a toilet selection to choose from than if you have a twelve-inch rough-in. Nonetheless, a reputable plumber will be able to install your need toilet regardless of the dimensions of the rough-in.
How Long Does it Take to Install a New Toilet?
If you are scheduling a new toilet installation? If so, it will be important for you to understand how long the process will take so that you can schedule accordingly. According to leading plumbing experts in the industry, it takes between one to four hours for a proper toilet installation. This time range depends on the difficulty of the toilet installation.
Can an Elongated Toilet Replace a Round Toilet?
Technically speaking, an elongated toilet seat will fit on a round toilet, nut the fit and the comfort of the toilet overall will be compromised. This is because an elongated toilet seat will potentially overhand a round toilet seat. This would be fine except the rim of the toilet will be visible within the opening of the toilet seat.
With regard to an actual toilet installation, an elongated toilet will not usually fit in the same space as a round-front toilet. If the plumbing fixture is specially designed, it could work, however.
What is Toilet Installation?
The best person to consult concerning your new toilet installation is a certified and insured plumber or plumbing company. Plumbers are individuals who are specially trained and have the right tools and experience to manifest a superb toilet installation.
What is 3 Bolt Toilet Installation?
Are you looking for more information pertaining to 3 bolt toilet installations? There is a proper way to tighten toilet bolts. This means that if you tighten the bolts too much, you can pull the closest bolt out through the flange which could potentially break the flange or the porcelain. That is why it is important to secure a plumber for such plumbing installations because if anything were to go wrong, a plumber would know how to solve the plumbing conundrum.
Toilet Install
If you are searching for toilet installation services, it will be important to be discerning with how you go about selecting your plumbing company or plumber. Please be sure to ask a friend or neighbor for a referral or search the internet for a plumbing company with good reviews that ranks highly.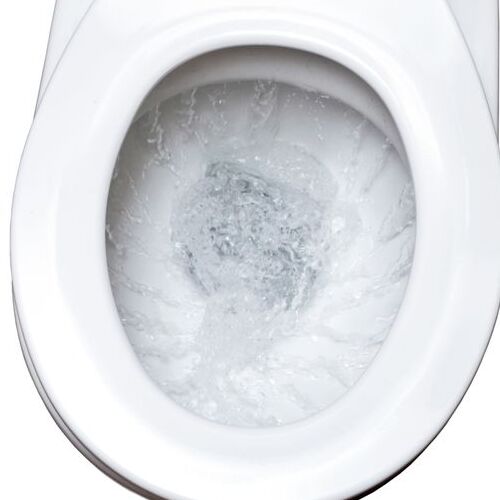 Toilet Installation in Basement
If you are looking to install a new toilet in your basement bathroom, it will prove to be a great idea to consult with a plumber and relay all the information pertaining to where the toilet will be located. A good plumber will discuss if a pump is necessary and install your toilet for you with great efficiency.
Are you in need of a new toilet installation in Dallas, TX? If so, we can help. Please reach out to us at (214) 402-5454 to set up an appointment today.